Auctions Search and Views Navigation
May 2018
August 2018
October 2018
November 2018
March 2019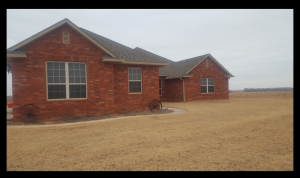 Auction will be held RAIN OR SHINE
Real Estate will sell first at 10:00AM followed by tools, equipment, cattle, etc.
Sentinel, OK
Sellers: James & Ginger Carter
Selling 2013 Brick Home, 80 acres MOL, Tractors, Farm Equipment, Cattle, Shop Tools & More.
Directions: From Sentinel, OK go 8 miles West on Hwy 55 to CR 2050, then 1/4 mile North. Watch for Signs!
Auction Details »
April 2019
May 2019
July 2019
+ Export Events