Washita County Real Estate & Farm Equipment Auction
Saturday, March 30 @ 10:00 am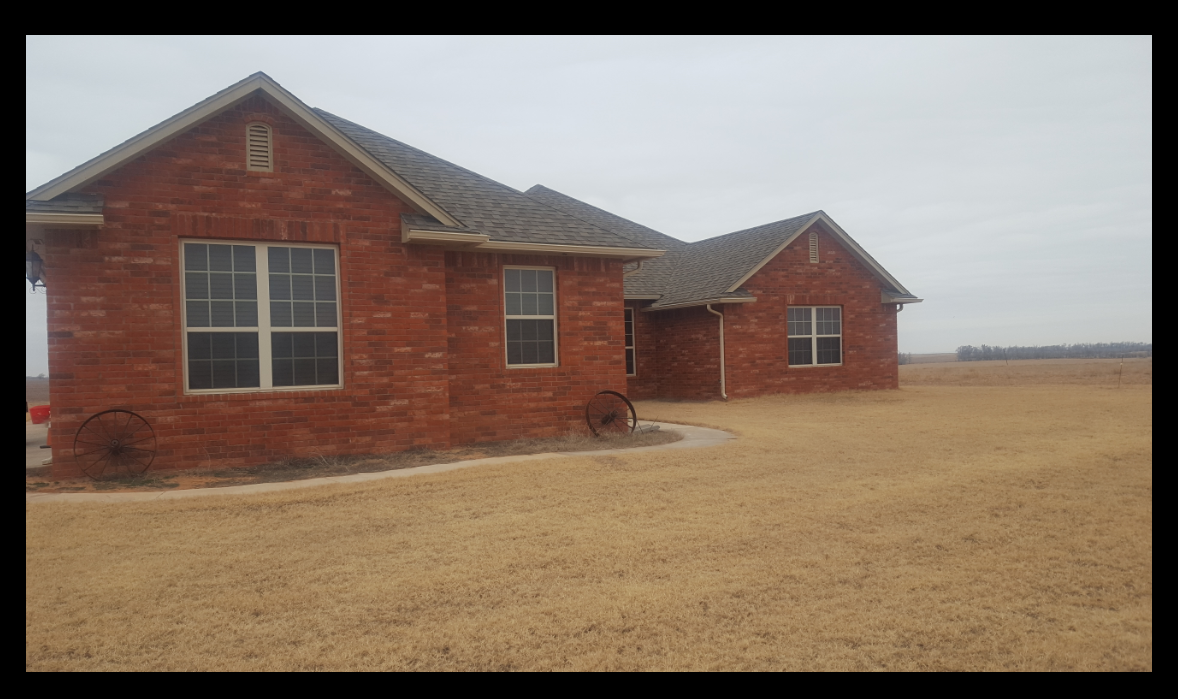 Auction will be held RAIN OR SHINE
Real Estate will sell first at 10:00AM followed by tools, equipment, cattle, etc.
Sentinel, OK
Sellers: James & Ginger Carter
Selling 2013  Brick Home with 80 acres MOL of GOOD Bluestem; all metal shop, barn, concrete floor and full length shed.
VERY NICE PLACE
Plus Deere 4440 Tractor, Deere 4240 Tractor, Deere 730 Tractor.
All as nice as you will find PLUS a full line of equipment.
Directions: From Sentinel, OK go 8 miles West on Hwy 55 to CR 2050, then 1/4 mile North. Watch for Signs!
Legal: 17-8N-20W Washita County, OK
E/2 NW/4 SE/4 & NE/4 SE/4 & S 1/3 SE/4 NE/4 & S 1/3 E/2 SW/4 NE/4 of 17-8N-20W Washita County, OK 80 acres MOL.
Selling Surface & Surface Only.
Shown by appointment only.
Contact Aubrey Latham at 580-393-4440.
Tractors:
Deere 4440 Tractor Quad Range Trans, Cab, Heat and Air, 3pt Dual Hyd,PTO
95% Rubber, Barn Kept- SN 26834R– 8,330 Hrs Showing–Nice
Deere 4240 Tractor Quad Range Trans, Cab, Heat and Air,3pt Dual Hyd, PTO
50% Rubber, Barn Kept- SN 26269RW–5,792 Hrs Showing–Nice
Deere 720 LP Tractor, 3pt, PTO, Recent Engine O/H, Barn Kept
(These Tractors are as Clean as you will find)
Farm Equipment / Trailers / Truck:
2007 New Holland 1475 Center Pivot Swather with HS Head – Clean and Shedded
Deere 535 Round Baler, Lots of Recent Repairs, Barn Kept-Clean
Deere 670/671, Twin Rake Setup, with Hitch, Ground Drive
Sunflower 18 Shank Chisel Plow with Harrows, Folding
Deere 8350 Grain Drill Hyd. Lift
10 ft Land Leveler – Hyd Lift
190 Bu. Grain Cart with Hyd. Auger, Trailer Mounted
Miller 12ft Offset Disc, Hyd Lift
Howse 10ft Shredder, 3pt
Gooseneck 24′ with Tail and Ramps
Graham 16′ Chisel with Harrows/ Double Tounge Hitch
16 ft Set Flex Harrows
Big-Ox 7 Shank Ripper
Case 4/16 Moldboard Plow- Pull Type
Case 4/16 Pull Plow, 3pt
Graham 12′ Chisel Plow
12′ Spring Tooth/ Food Plot
2-5×16 Bumper Pull Stock Trailers
Pickup Bed Trailer with Water Tank
Small ATV Trailer
2- 250 Gal. LP Tanks
2- Fuel Tanks with 12V Pumps – Nice Aluminum
Pickup Bed with Small LP Tank
Wire Winder on Pickup Bed
2- 24′ Springtooth Harrows
Ford 3/16 Plow, 3pt
Ford 5 ft, 3pt One-Way
Ford 9 Shank Spring Chisel 3pt
Ford 3pt, Dirt Scoop
Ford 6ft, 3pt Blade, 3pt
3pt Boom Pole
3pt Bale Spike
3pt Quick Hitch
3pt Wire Winder
Lot Tool Boxes
Lot -Telephone/Elect. Poles
Livestock and Equipment:
15- Black Cow Calf Pairs- Aged and Paired – Worm, Vac and Ready to Turn Out
1- 4yr Hereford Bull – Trich and Fertility Tested
26- Big Tube Panels- 12 ft.
16- Wire Panels
2- Walk Thru Gates
6- Stock Tanks – V/S- Galv.
3- Round Bale Feeders
1- New Lick Tank
1960 Chevy Grain Truck 16ft Bed
Petzold 10x 14 Storage Bld
Metal 8×10 Storage Bld
1 Trailer Load of Shop Items
Be On Time
Contact Aubrey Latham at 580-393-4440.