Washita County Real Estate Auction
Wednesday, November 14, 2018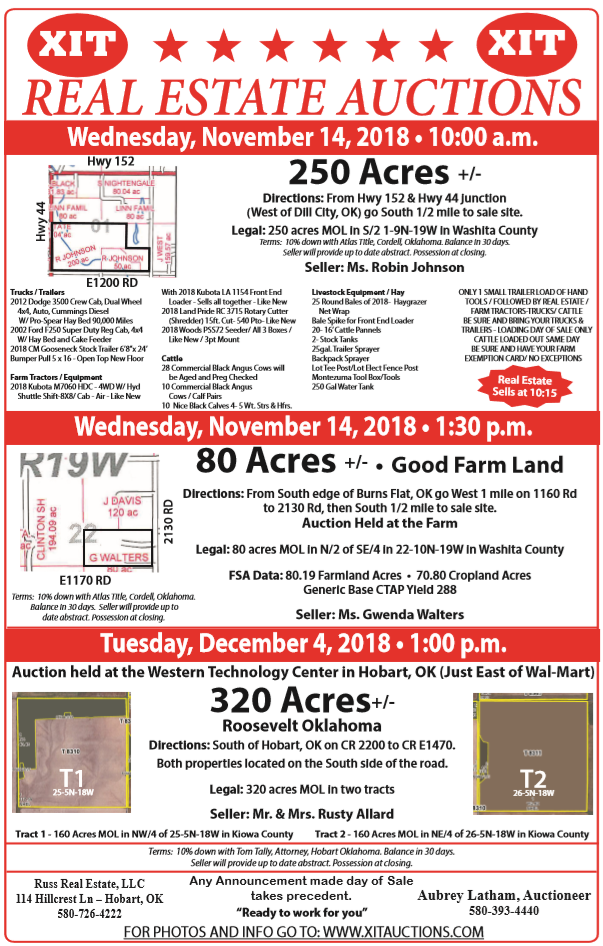 1:30PM Start
Burns Flat, OK
Seller: Gwenda Walters
Auction will begin at 1:30 PM at the farm.
Selling 80 acres MOL.
**Home will not be sold**
Property is located in the N/2 of the SE/4 of 22-10-19 in Washita County, Oklahoma.
Directions:  From South edge of Burns Flat, OK go West 1 mile on 1160 Rd to 2130 Rd, then South 1/2 mile to sale site. Watch for signs! 
Selling Surface & Surface Only.
Contact Aubrey Latham at 580-393-4440 with any questions.