Kiowa County Real Estate Auction
Tuesday, June 23 @ 1:00 pm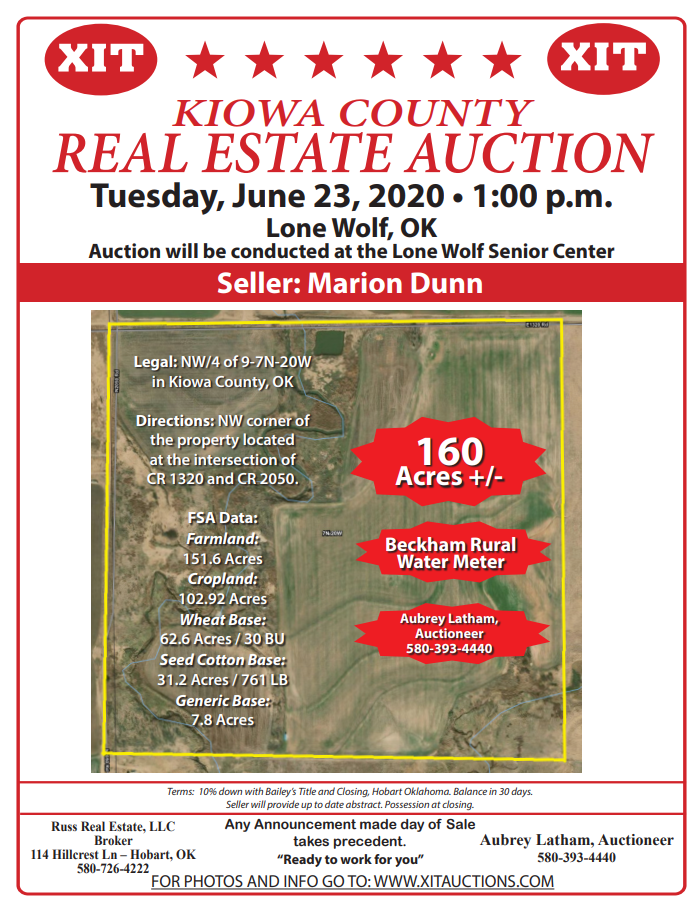 Lone Wolf, OK
Seller:  Marion Dunn
Selling 160 Acres in Kiowa County, OK.
Directions: NW corner of the property located at the intersection of CR 1320 and CR 2050.
Auction will be conducted at the Lone Wolf Senior Center.
Legal:
NW/4 of 9-7N-20W in Kiowa County, OK
160 Acres MOL
FSA Data:
Farmland- 151.6 Acres
Cropland- 102.92 Acres
Wheat Base- 62.6 Acres / 30 BU
Seed Cotton Base- 31.2 Acres / 761 LB
Generic Base- 7.8 Acres
For more information call Aubrey Latham at 580-393-4440.