Kiowa County Real Estate Auction
Tuesday, December 4, 2018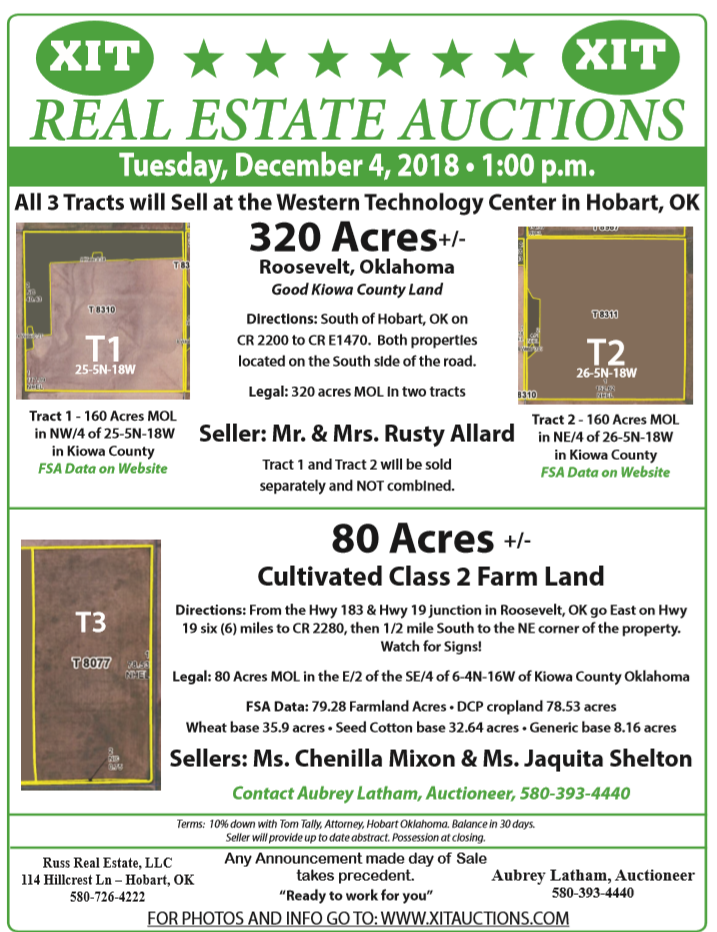 1:00 PM Start
Roosevelt, Ok
Sellers: Mrs. Chenilla Mixon & Mrs. Jaquita Shelton
Auction will be held at the Western Technology Center in Hobart, Ok (East of Walmart).
Selling 80 acres MOL of all cultivated, class 2 farm land located between Roosevelt & Cooperton Oklahoma.  This is a Nice Place.
Legal Description
80 Acres MOL in the E/2 of the SE/4 of 6-4N-16W of Kiowa County Oklahoma.
Directions:
From the Hwy 183 & Hwy 19 junction in Roosevelt, OK go East on Hwy 19 six (6) miles to CR 2280, then 1/2 mile South to the NE corner of the property.  Watch for Signs!
Selling Surface and Surface only.
More details and pictures coming soon!
Call Aubrey Latham at 580-393-4440!