Kiowa County Farmers & Ranchers Auction
Saturday, April 27, 2019 @ 10:00 am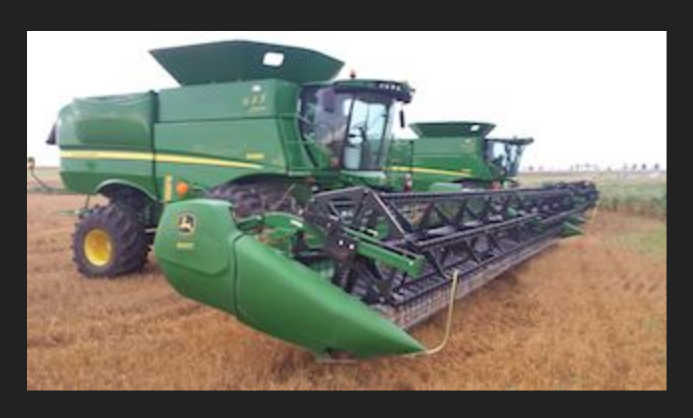 Due to to heavy rain auction is postponed until Saturday, April 27th, 2019.
Lone Wolf, OK
To consign contact:
Aubrey Latham at 580-393-4440
or Daniel Rogers at 580-471-3824
Auction held ON THE GIN YARD IN LONE WOLF, OK
Consignments Include:
2017 Deere 4044 Utility Tractor, Cab, Loader, Forks, Shredder – Extra Nice only 127HRS
Deere 4850 MFWD
Deere 4440 Quad Trans
Tempte 42′ Hopper Trailer Air Ride
Ford 2007 Crew Cab 4×4
Deere 535 Round Baler w/kicker
Case 9270 Tractor 4×4
Deere 455 Grain Drill 36 ft
Hidden Valley Field Cultivator 36 ft
New Holland BR7090 Baler
New Holland 1475 Swather
H&S High Capacity 14 wheel Rake
1000 gallon Water Tank and Tandem Trailer
VW Pickup (Collector)
Pickup Bed Trailer
500 Gallon Spray Rig 6′ Tandem
10′ Landlevelers
6′ Brushhog
Deere 7000 Planter 4RW
Big Ox 7 Shank
Pig Topper – Used for goats, sheep, & baby pigs
(2) 6×24 Gooseneck Stock Trailer
Javorsky 30′ Field Cultivator
Great Plains 28'x10″ Grain Drill
Ford #242 Folding Tandem Disc 32′
Krause # 4330 Folding Chisel Plow 32′
Wylie 500gal. Spray Rig W/ Booms, Tandem Axel
Bobcat 250 Welder
Graves Slide Hay Loader
Miller 16′ Offset Disc
Bushhog 15′ Folding Shredder
10 Wheel Hay Rake 3pt
8ft Blade Swivel and Tilt 3pt
2-Deere 8300 Drills -Nice DD
Much, Much More Coming!
NEW PICTURES ADDED!!
More details coming soon!