Greer County Real Estate Auction
Tuesday, June 2 @ 1:00 pm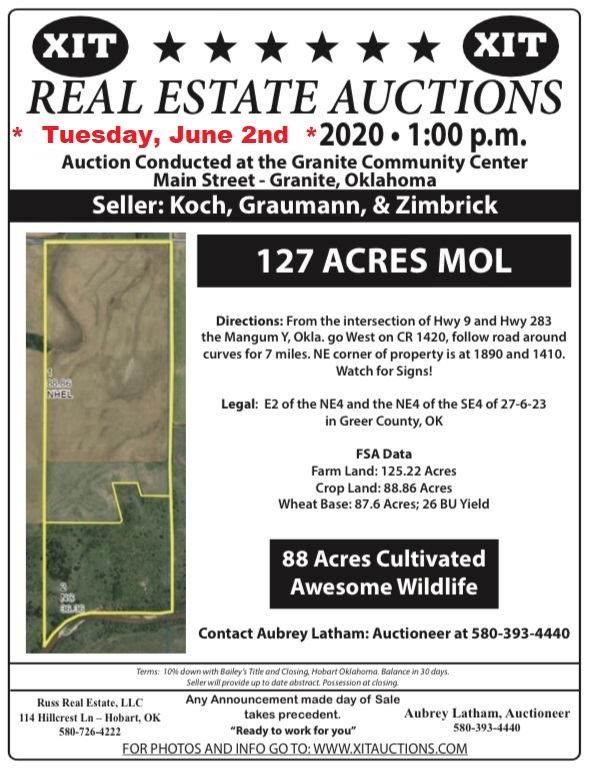 Willow, OK
Sellers:  Lorraine Koch, Wayne Graumann, & Charlotte Zimbrick
Selling 127 acres MOL.
Auction will be conducted at Granite Community Center.
Legal:  E2 of the NE4 and the NE4 of the SE4 of 27-6-23 in Greer County, OK
127 Acres MOL
Directions: From the intersection of Hwy 9 and Hwy 283 located West of Granite, OK go 4 miles West on CR 1420, then go 0.5 mile North on CR 1910, then continue on CR 1910 1 mile West to CR 900. Go 0.5 mile North on CR 900 to CR 1410, then go 1 mile West to the NE edge of property. Watch for signs!
FSA Data
Farm Land: 125.22 Acres
Crop Land: 88.86 Acres
Wheat Base: 87.6 Acres; 26 BU Yield
Contact Aubrey Latham at 580-393-4440 for all the details!