Greer County Real Estate Auction
Thursday, May 9, 2019 @ 1:00 pm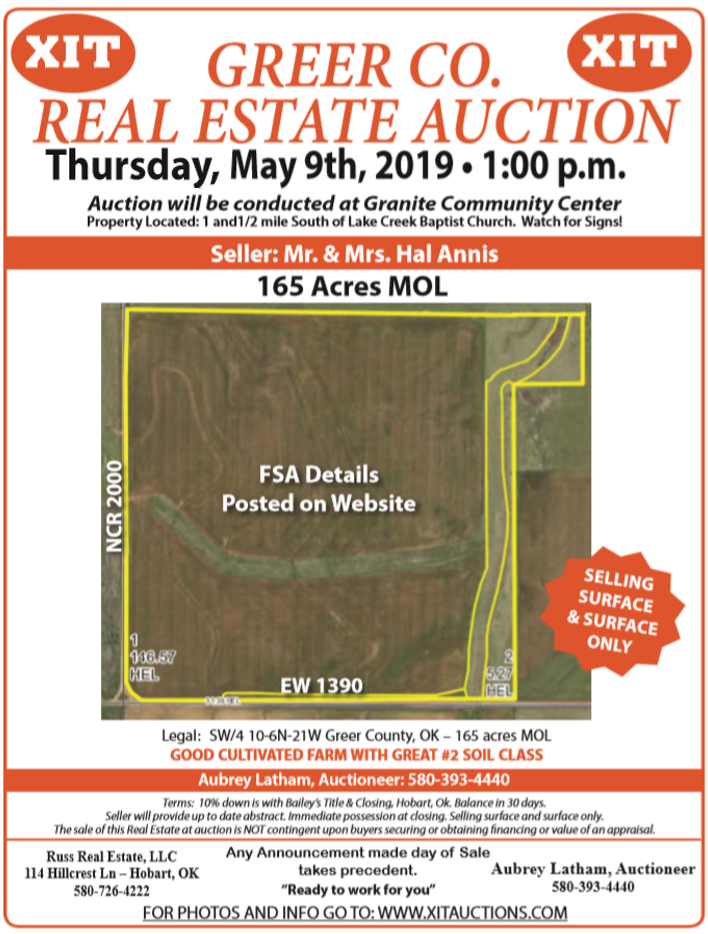 Greer County, OK
Sellers: Mr. & Mrs. Hal Annis
Selling 165 Acres MOL
Auction will be conducted at the Granite Community Center.
Property located 1 and1/2 mile South of Lake Creek Church.  Watch for Signs!
Legal:  SW/4 10-6N-21W Greer County, OK – 165 acres MOL
FSA Data:
102 Acres Wheat Base – 26 Bu Yield
25 Acres Cotton Base – 703 Lbs Yield
6.3 Acres Generic Base
Good cultivated farm with Great #2 soil class.
Selling Surface & Surface Only.
Contact Aubrey Latham, Auctioneer at 580-393-4440.
More details and pictures coming soon!